Emperor's Rejuvenator Balm & Ultra Premium MCT Mist are 100% all natural and made of only pure ingredients, including NON – GMO coconut oil (balm) & ultra premium MCT (mist).  Our founder, Dru Fay, perfected the recipies while in Italy, France, and Spain on a trip throughout the Mediterranean in search of premium ingredients to service the demand of his top shelf clientele.
Upon researching the hair care process of gladiators and emperors in ancient Rome, he is able to blend that rich history with the needs and technology of the present, producing this grade A rejuvenator.
Emperor's Rejuvenator is the cornerstone offering from Faymous Hair, LLC and is excellent for hair, scalp, and skin conditioning. Made in Austin, Texas. For external use only. Store at room temperature.
FREE shipping on ALL domestic orders over $60.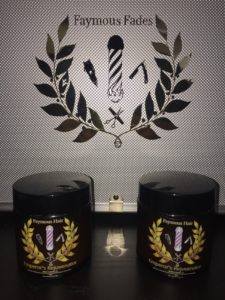 4oz. Ultra Premium MCT Mist          21.00